Fire and Grace Cologne Perfume
$100.00
Fire and Grace Cologne 50ml
22 in stock
Description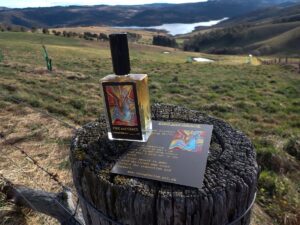 This is the Foundational Essence Instilled Cologne.
Fire and Grace holds the character of the goal.
"I have unwavering confidence in who I am, what I accept from others and what I give out to the world."
"I trust myself to make good decisions and trust others for connection and support'
This perfume is home made from a mix of essential oils and my own Essence of Fire and Grace in a base of fractionated coconut oil and Perfumers Alcohol.
Fire and Grace will give the initial burst of fragrance from the alcohol that people are used to and a softness of the oil that lasts on the skin and changes notes over time. As well as a vibrational quality of the goal to support anyone wishing for vibrational support, or to trigger the positive affirmation upon using.
The fragrance is earthy and is most probably geared to a more masculine scent. However I'm trying to be gender neutral as I believe the affirmation and the scents can be worn by anyone. I highly recommend spraying on your solar plexus and sacral charkas as well as the wrists and enjoy.
Fire and Grace Cologne comes with a collectable Goal Card in which there are 4 to collect in my initial launch and more cards and fragrances to come as I learn and grow. The art work on the Cards is from my daughter Beth Flynn and myself.
As all of my fragrances I do not recommend using them if you are pregnant or on broken skin or if you have a reaction discontinue use.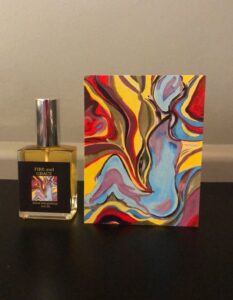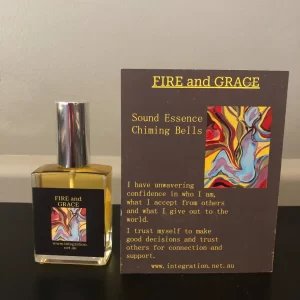 Additional information
| | |
| --- | --- |
| Weight | .25 kg |
| Dimensions | 13 × 5.5 × 3.5 cm |
Only logged in customers who have purchased this product may leave a review.